Jack Blum on Offshore, Testimony to Senate Finance Committee.
For the first time, the Senate Finance Committee began to understand the depth of the offshore problem, and the limited amount of resource that was being put into it by the IRS.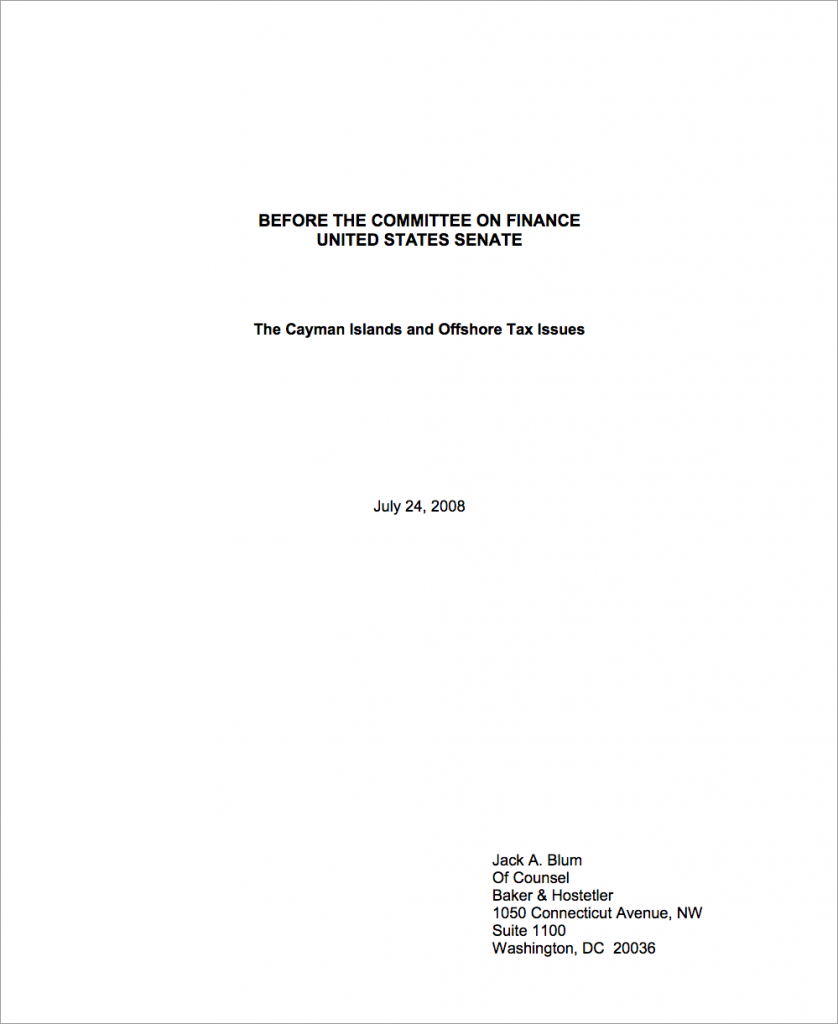 ---
Charles Davidson, Testimony to the Senate Judiciary Committee.
The importance of Anti-Money Laundering in Enhancing the Integrity of our Financial System, and Defending our Political System.